Peanut Butter Marshmallow Spread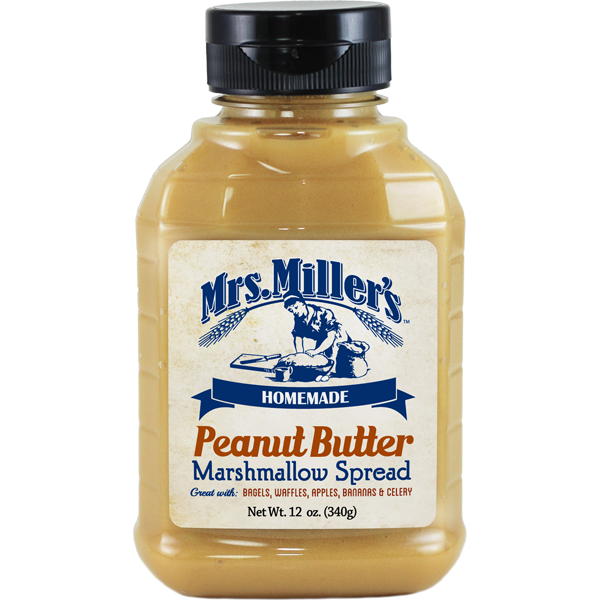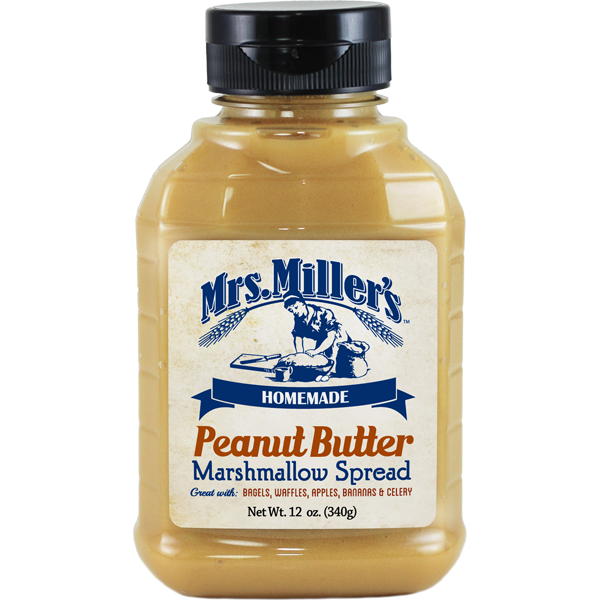 Peanut Butter Marshmallow Spread
Our Peanut Butter Marshmallow Spread is made with roasted peanuts, marshmallow and cream, for a light and creamy texture and a satisfyingly sweet taste. Mrs. Miller's homemade peanut butter, commonly known as Amish peanut butter in and around Amish communities, has been a family favorite for years. So go ahead, try it in our convenient squeeze bottle and enjoy.
Sold as 1 Case of 4 Bottles (12 oz. per bottle)
Note: Our label for our Peanut Butter Spread previously read "Amish Peanut Butter." This is the same great product, just with a new look.
Ingredients: Peanuts, Corn Syrup, Sugar, Water, Tapioca Starch, Dextrose, Hydrogenated Cottonseed/Rapeseed Oil; Contains 2% or less of the following: Egg Whites, Propylene Glycol, Sodium Carboxmethyl Cellulose, Tartaric Acid, Natural and Articficial Flavors, Heliotrophine, Hydrochloric Acid, Sodium Benzoate
CONTAINS: Peanuts, Soybeans, Eggs