4pk Egg Noodle Mix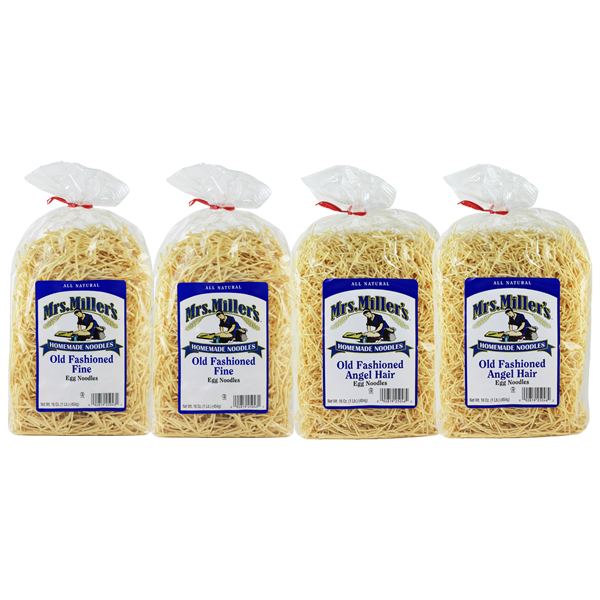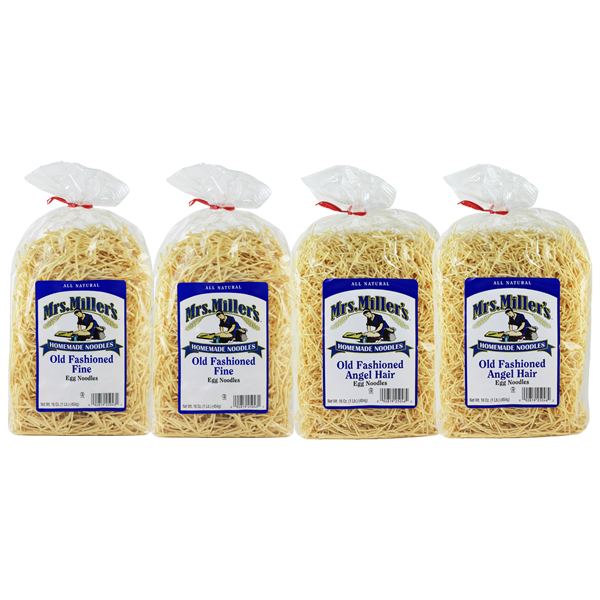 4pk Egg Noodle Mix
Our Old Fashioned Noodles 4pk mix case. If you prefer not to buy a case of one kind of Old Fashioned noodle. Try our mixture cases:
A: Extra-Wide, Wide, Medium, Kluski
B: 2- Fine, 2- Angel Hair
C: 2- 1" Pot Pie Squares 2- 2" Pot Pie Squares
We also offer a 4pk Vegetable Mix!